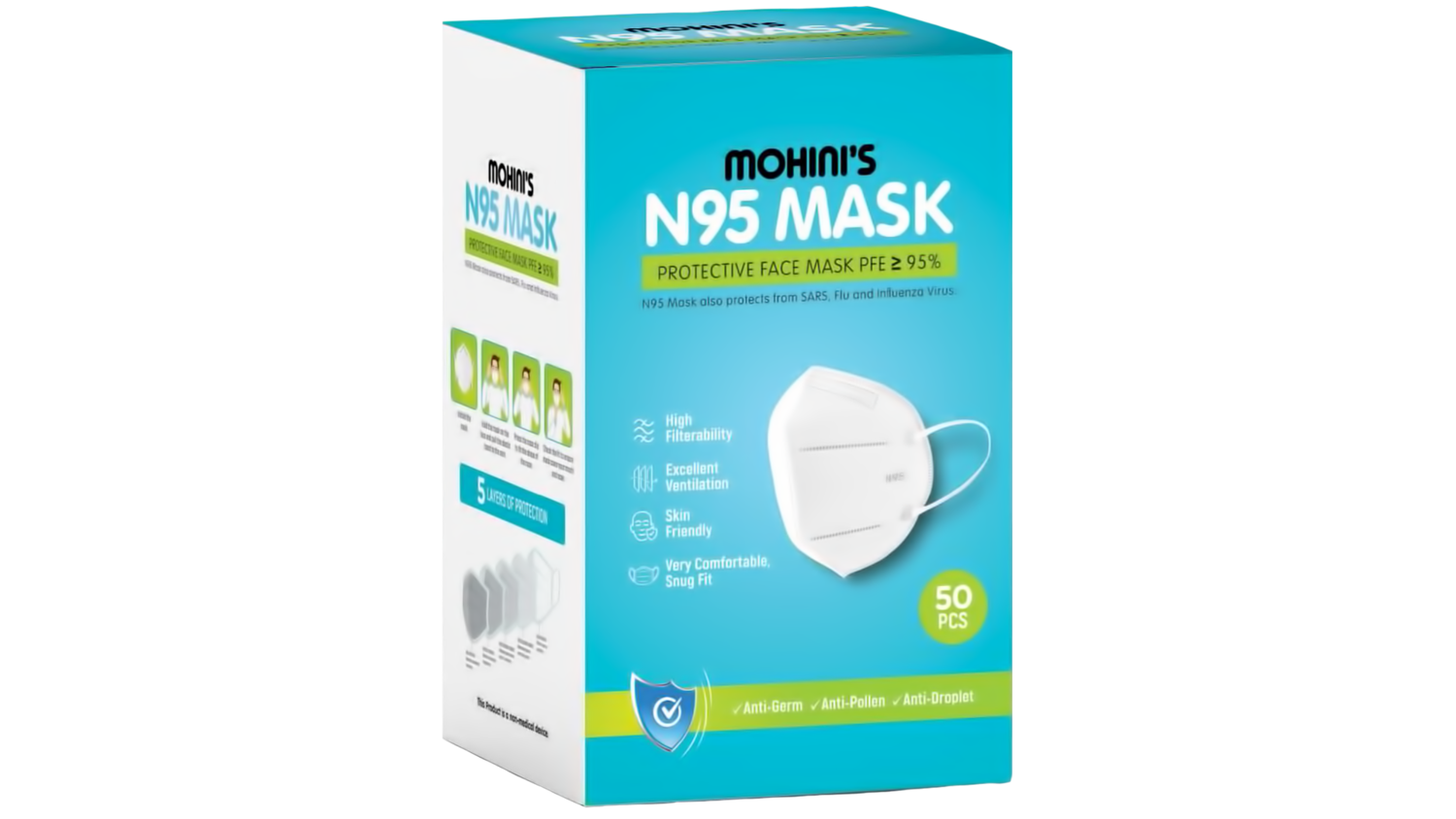 N95 Masks (Master Carton - 600 Masks)
SKU 03345
Product Details
Mohini N95 masks offer the very best in protection against particles and air droplets that may cause COVID-19. With high filterability and excellent ventilation, Mohini's products hug your face comfortably with a snug fit that is skin-friendly.
Created with an innovative industry design, Mohini N95 masks, both with and without the breathing respirator, block at least 95% of particles (as small as .3 micron) found in the air. Boasting a five-ply anti-pollution lightweight design, Mohini's masks meet USP 800 PPE requirements, providing world-class comfort and high-quality protection from SARS and influenza. Foldable with an adjustable nose piece and a contoured fit for easy breathing, Mohini N95 masks are fit-tested in state-of-the-art facilities and have a 95% filter efficiency level.
Give your customers, family, and employees peace of mind with Mohini's meticulously crafted PPE for an uncertain world in need of highly effective products in the fight against COVID-19.
Save this product for later