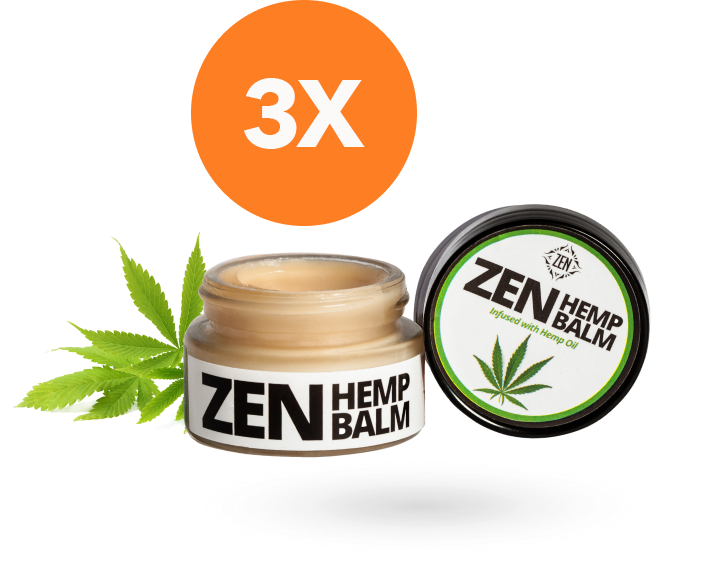 "Find Your ZEN" Package (3 Hemp)
SKU 03339
Product Details
Now is the time to experience all-natural pain relief like never before! Get the Find Your ZEN package and reap the healing, soothing benefits of ZEN Balms with the unique pain-fighting power of hemp oil. Try our newest balm and see for yourself.
3 Hemp Balms
Free shipping
Plus a travel-size gift
Powerfully infused with hemp oil, an excellent anti-inflammatory agent with antioxidant and omega 3 properties that work to relax muscles, ZEN Hemp Balm is great for arthritis sufferers as it soothes a variety of joint and muscle pains.
Save this product for later